Make visible what, without you, might perhaps never have been seen.
—Robert Bresson
Christmas Pet Portrait Sale
"It's the BEST Christmas present I ever got!" said the over-40 partner of my portrait client. Would you like to make your loved one that happy, and feel that joy of knowing you had given the perfect gift?
Suddenly September is here! It's time to order a portrait for the best gift any lover of animals could ever receive.
Christmas 1974: my first pet portrait commission. Barely out of my teens, I was thrilled to earn money for my family's gifts by making good use of my gift! Since that first portrait (a Great Dane) I have painted more dogs, horses, and cats than I can recall. What a great feeling to make so many people happy, to be the conduit for so much love!
Resemblance Guaranteed! Christmas Delivery Guaranteed! You (and the lucky recipient) will be happy!
Beware of many "pet portrait artists" who simply alter your photograph in Photoshop and print it out! My technique is the real deal: finest quality pastels luxuriously blended (not sketched) on archival paper, and once framed, are more permanent than oil paintings.
I want to help as many people as possible to be able to afford my portraits, so I have reduced my price for a full-color head painted in rich pastels to $450.
Digital photos and email make it easy for us to work together no matter the miles between us.
Size of the portrait: depends upon the size of the animal; the unframed painting will be around 12" x 16" up to 18" x 24" (for a large dog or a horse head). If you wish to add another animal, or have me paint a larger portrait of perhaps the whole body, we can work that out for an extra charge.
I do not work smaller for a lower price, sorry. Capturing the resemblance is the same amount of work!
Photos: LOTS if possible. I prefer to see your pet and take my own, but I have worked from a single snapshot with happy results. I may have to refuse a commission if the animal is deceased and you don't have any photographs. This is, after all, a highly detailed portrait based upon your personal recollection!
Price does not include framing, shipping or Florida sales tax for Florida residents.
I do offer archival custom framing at a good price!
Standard Operating Procedure:
a nonrefundable deposit of $150 holds your place;
after you've approved the progress (I will email photos to you) another $150 is due;
when the portrait is completed to our mutual satisfaction, $150 is due;
the final installment varies, as it may cover Florida sales tax, framing and/or shipping, but it is due before shipping/delivery. Paypal, WePay (both of which safely process your credit card) check, money order, and good ol' cash are accepted.
I am always happy to answer questions via email:

or by phone: 954.474.8194. Visit and Like my Donna McVicar Kazo Facebook Artist Page.
I look forward to creating a lasting tribute to your cherished animal companion, so please contact me before it's too late! This offer ends either when I have taken on as many commissions as I can handle, or on October 15, 2013.
Below is Nyko, a recent portrait for owner Sharon Stowe Smith.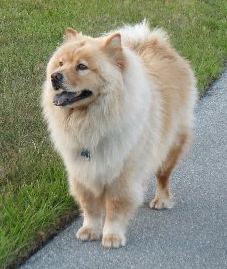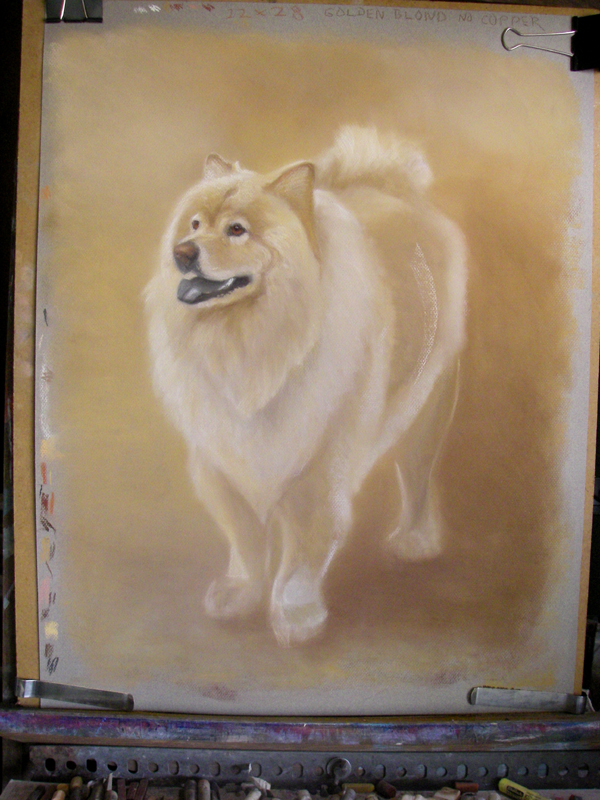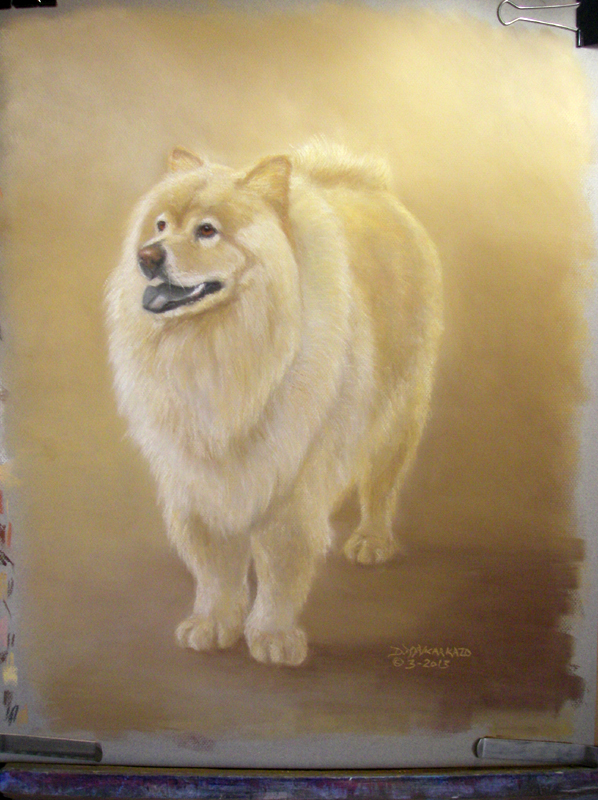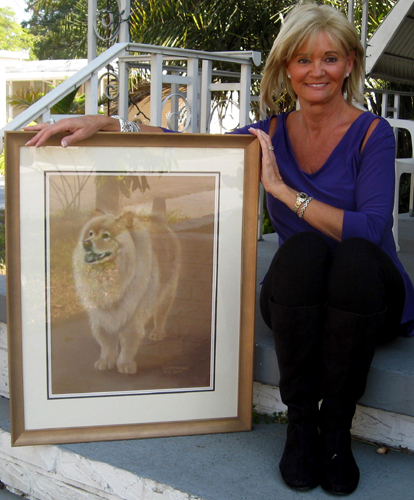 ---
Amazon aStore
Have you seen my Amazon aStore?
Now available only on Amazon Kindle: Ferry Command Pilot, written by Captain Don McVicar, OBE, KC, edited, illustrated, and designed by Donna McVicar Kazo. To view the illustrations and read brief excerpts from the book, please visit my Aviation Gallery by clicking on the airplane below. Flying the Secret Sky is another exciting viewpoint of the Royal Air Force Ferry Command by award-winning filmmaker William VanDerKloot, whose father piloted Churchill on several dangerous missions during World War II. Purchase the book or the movie simply by clicking on their titles just above.



Home - About Donna - Contact - Blog - How to Order - Artwork Index - Links
This site and its contents Copyright © 2012 Donna M. Kazo.
Proud to be hosted by Green Gator; powered by clean, sustainable wind energy.