About Donna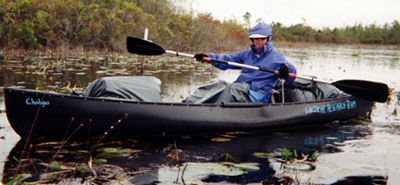 Does an artist choose her subjects, or do her subjects choose her? My body of work arises from those things that speak to my spirit and my mind. My life is complex, so I seek to keep my paintings simple. For the sake of my soul and my sanity, it has been my intent to create the most beautiful representations I can of the subjects that move me the most deeply. Nature's bounty captivates me. To figure out how to catch my responses in pigment will challenge me as long as I live. I have always lived near water, and now could not imagine ever residing far from the ocean. The duality of its power and serenity has moved me to create some of my most meaningful images. I have explored the coasts and waterways of Florida by canoe for thirteen years. This intimate interaction with water has always intrigued me, tested me, and sometimes terrified me, and has taught me about responding to the natural environment more than any art classes ever could.

My late husband Dr. Tom Kazo and I co-founded Wildlife Research Team in 1993, starting off with one hurricane-battered canoe. Now we have over thirty sleek black canoes, workhorses for our habitat restoration projects in South Florida. These projects also have a goal of teaching hands-on environmental education to both children and adults. Canoeing in South Florida has given me the marvelous opportunity to study mangrove forests, some of which we have also restored. The wonderfully adaptive and resilient red mangrove tree has become my latest muse. One of our favorite places to paddle is the majestic and mysterious Okefenokee Swamp in southern Georgia. Just our canoe-camping excursions there could furnish a lifetime of imagery for me.

Within my portfolio you will also discover the occasional still life, with teapots a particular fascination due to their whimsical nature and ability to hold conversations with each other. Teapots let me play, and everyone needs the chance to play, to have a bit of fun. You will see intimate studies of flowers and seashells that are a loving tribute to my favorite artist, Georgia O'Keeffe. And for thirty years, portraits of animals have been the treasured mainstay of my art. I have a gift of always achieving a satisfying likeness of the creature before me, although capturing its soul with strokes of paint will forever be a delightful challenge.

The best part of being an artist is the continuing discovery of those subjects that take hold of me and demand to move through my consciousness until they are revealed in pigment. Just a few paddle strokes around the river bend awaits a stray shaft of light that will transform the mundane into the exquisite...and with luck, I'll be there to witness it and then share it with you.


Home - About Donna - Contact - Blog - How to Order - Artwork Index - Links
This site and its contents Copyright © 2010 Donna M. Kazo.
Proud to be hosted by Green Gator; powered by clean, sustainable wind energy.