Alan Forgea Portrait Montage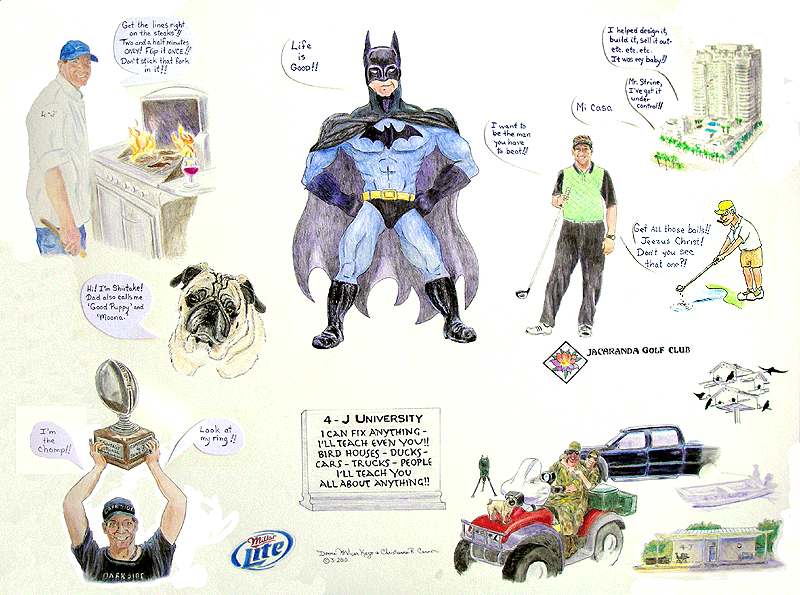 Commissioned by Peter Lipman for his good friend and golfing buddy Alan Forgea. Size of finished artwork 22" by 28". Alan in his Batman costume was drawn by Christianna Cannon.


Home - About Donna - Contact - Blog - How to Order - Artwork Index - Links
This site and its contents Copyright © 2010 Donna M. Kazo.
Proud to be hosted by Green Gator; powered by clean, sustainable wind energy.