Bailey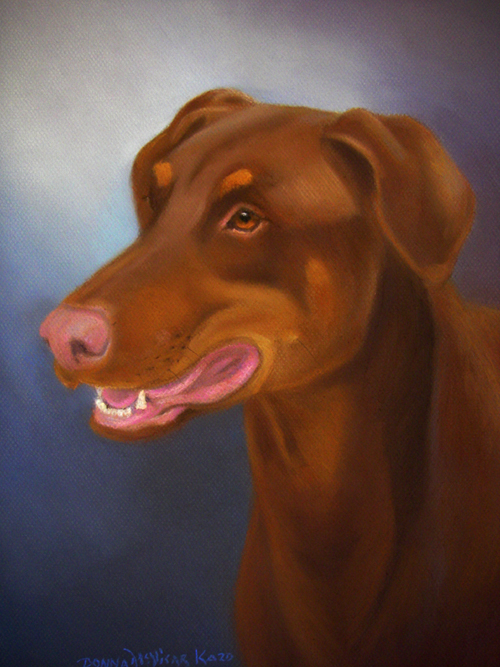 Collection of Lauri Hubbard

This fellow is the roommate of the glamorous "Princess Lexi" whose portrait also adorns my website. He came to his owner via Doberman Rescue. Not only did his ears escape the typical cut, but he's also missing teeth on both sides, which of course is a big no-no for a purebred. Perhaps that's why someone discarded this sweet fellow? I've done so many Dobes over the years but Bailey was my first red one, and his colors were a real challenge for my palette. I am sure, even now, that they are not accurately represented on my computer, or probably yours!

Just please remember to neuter your pets, and to support your local rescue organization, folks!


Home - About Donna - Contact - Blog - How to Order - Artwork Index - Links
This site and its contents Copyright © 2010 Donna M. Kazo.
Proud to be hosted by Green Gator; powered by clean, sustainable wind energy.