Dozer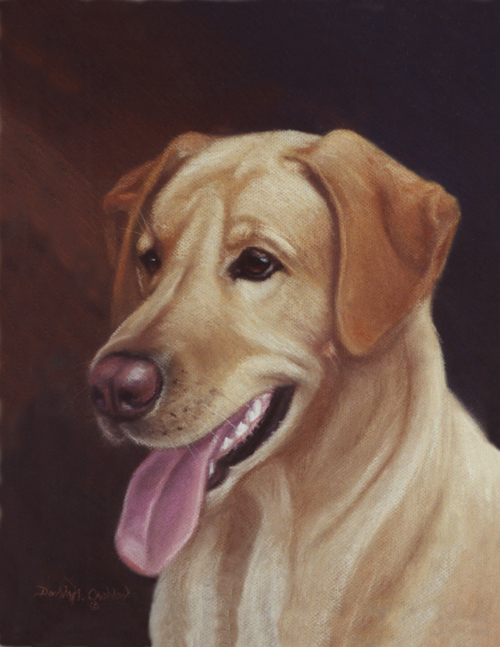 I love photographing retrievers. To get a wonderfully alert expression, simply hold a tennis ball or favorite toy next to the camera. Click. Done. This gorgeous guy is a total schmoozer. One of his most endearing traits is how he will sit close to a woman on his owner's sofa, and actually drape his "arm" over the back of the sofa, giving her a soulful, "hey baby, come here often?" sort of look. It's as plain as day, Dozer is a real heart-melter.

With this much personality, I was very challenged in my mission to capture all of that character, his intelligent, yet goofy expression, and his gorgeous, creamy-gold coat to boot.

Any photos of The Doze, and of his portrait, really don't do justice to either version. Trust me when I say his owner was totally thrilled to hang the portrait on his wall. And this humble artist would be thrilled to lavish my loving attention on your family's irreplaceable four-pawed sweetheart!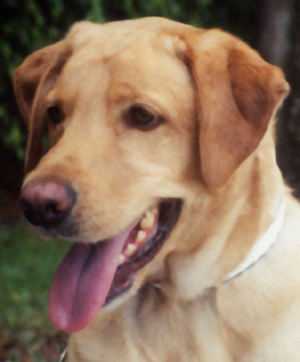 Home - About Donna - Contact - Blog - How to Order - Artwork Index - Links
This site and its contents Copyright © 2010 Donna M. Kazo.
Proud to be hosted by Green Gator; powered by clean, sustainable wind energy.